The Forest Fun Party
Our party events are ideal to celebrate your children's birthday. Held in our beautiful wood, participants take part in a number of exciting activities designed to challenge them whilst having fun. Typical activities include team games, fire lighting, den building, whittling and toasting marshmallows although these will vary depending on participants' age and the weather.
Who for?
We find parties are best limited to 10 participants. We will adapt to accommodate any age (we suggest a minimum of 3 years old). For participants aged 5 or under, we ask parents to stay with their children, but for those aged 6 and over we find minimising parental involvement works best. We can even do parties for teenagers or adults!
Food?
We provide a marshmallow s'more (made with chocolate biscuits), we can provide vegetarian, gluten and dairy free alternatives if required. Although we don't provide any other party food, we do have a picnic site which can be used after the party for your own picnic.
Price?
Our standard party costs just £120. We will provide an invite for you to send to your guests which includes directions to the wood.
Booking...
We usually hold parties on Sunday mornings for 2 hours. Please contact us to book your party. Try to book ahead to avoid disappointment as we do get booked up well in advance.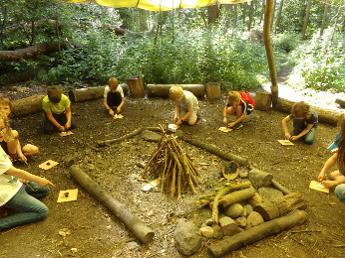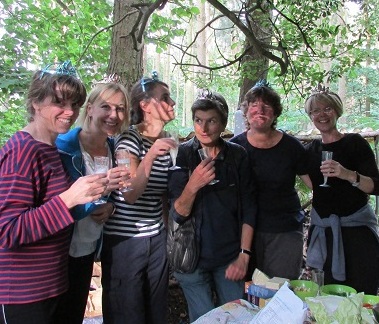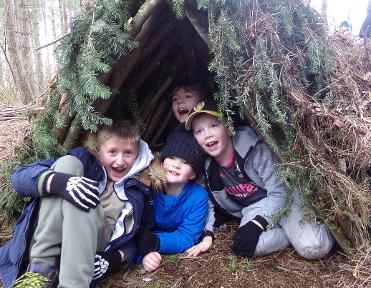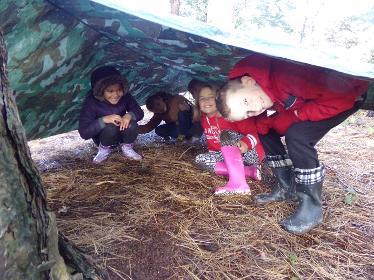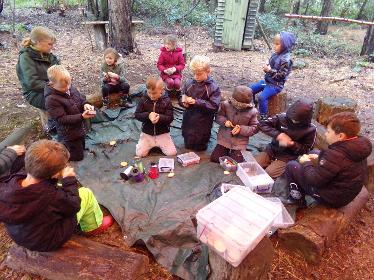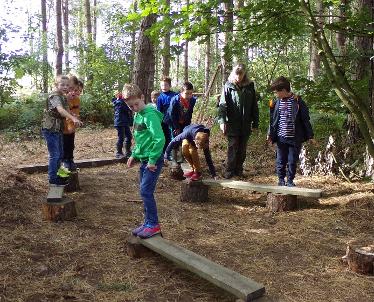 "We cannot end the year without saying a huge thank you to Forest Quest for hosting Oliver's amazing 7th birthday party in the woods a few weeks ago. It was incredible to see 10 of his school friends and cousin having so much fun in such a well organised, exciting and totally unique setting! They had an absolute ball from start to finish and were really tested with using their imagination, team work, listening and communication skills.

They carried out some amazing tasks, bridge building (taking care not to stand in the 'hot lava' aka mud!), building a bivouac, hunting for the perfect fire sticks and toasting marshmallows for delicious s'mores.

We were blown away at the set up in the woods and Wolf was fantastic at providing them with long lasting memories.

Thank you Forest Quest!"