Overnight Survival Experience for Children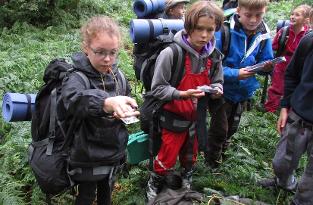 Forest Quest runs occasional overnight "survival experiences" for up to 8 children aged 9 to 13 which normally last 24 hours during a weekend.
Food and equipment is provided and participants learn and practice a variety of survival skills including sleeping overnight in bivouac shelters.
Activities will include fire lighting, tool use, looking after your kit, cooking, knots and lashings, how to put up a bivouac shelter, and how to navigate through the forest.
Watch this space for future events, or join our e-mailing list to get priority notification.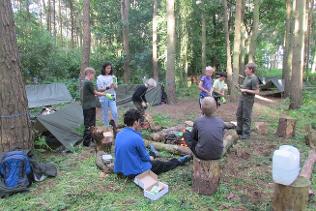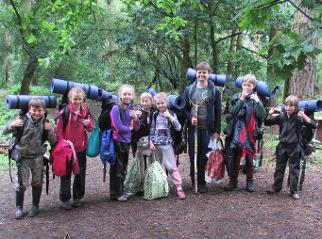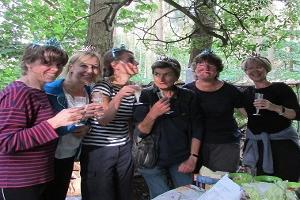 If you have a group of up to 8 already, whether you are a group of adults or young people or a range of ages, get in touch to arrange a bespoke overnight experience to remember!
Depending how long you wish to stay, we will provide a number of exciting events in the wood for you to enjoy. You can even sleep in our hammocks for a special treat!
To arrange: send us a message via the "Contact Us" page and we'll get back in touch with you to discuss your requirements and price.