Working with Schools
We provide primary schools in the area with regular Forest School sessions. We also provide one-off Forest School activities or other special outdoor activities such as team building, survival days or living history activities.
Our sessions are tailored to the school's needs and usually held in our wood .
The Benefits.
Schools across the UK are realising the benefits that Forest School or just being outdoors can bring. Taking small groups of children into a woodland environment for half-day sessions once a week over a period of several weeks creates a sense of achievement, improves concentration and encourages social interaction among participating children.
With the guidance of a trained Forest School Leader, children improve their self-esteem and self confidence through a wide range of activities, they learn valuable life skills, about managing risks and about the natural world.
Above all they develop new skills at their own pace which gives them a confidence that can be translated to the classroom environment. At Forest Quest, we deliver Forest School programmes which achieve these principles and create a fun and exciting environment in which children flourish.
Follow up.
Forest School provides an excellent opportunity for teachers and parents to follow up their children's experience and draw out some of the vivid experiences they have enjoyed. Here is a wonderful example of a poem written by an inspired 7 year old boy after his session in the wood (spot what the letters of the first word in each line spell - impressed!)
Sessions
Children get the most out of Forest School sessions if they attend over several weeks, and ideally over several seasons. Forest School is most beneficial where there is a high adult to children ratio. Children are encouraged to proceed at their own pace and to pursue the activities that interest them most, this improves their self-esteem and self confidence in practical activities, and we have found that this improves their self-esteem and concentration back in the classroom.
What we do.
Tools. Children are taught how to handle tools safely and to use them confidently to create objects from wood from the forest. They build self confidence, learn how to manage risk and develop concentration and perseverance.
Nature. Children get a chance to meet nature face-to-face. Including learning about the trees, following animal tracks, finding animal homes, and getting used to the weather. Sessions follow children's natural inquisitiveness, helping them learn without even realising!
Fire lighting. Always a popular activity, fire lighting demands perseverance, team work, risk awareness, and application of skills. It is also satisfying, especially when they get to cook over their own fire.
Shelter Building. We teach a variety of different shelter-building techniques from simple bivouacs to complex natural shelters. Different skills are developed and it is perfect for team building and learning about ancient crafts.
And plenty more ..... in fact the opportunities are endless! We ensure all activities are tailored to the age and experience of the children, and we work withchildren from reception to Year 6.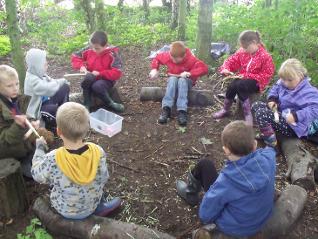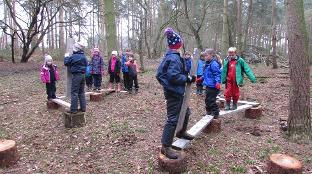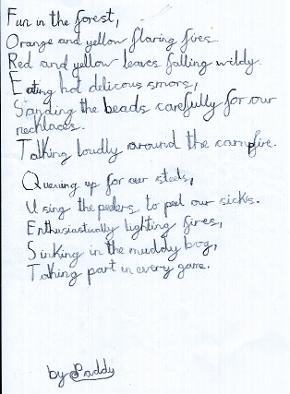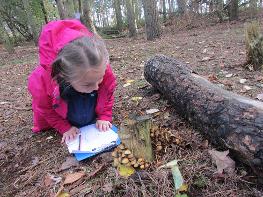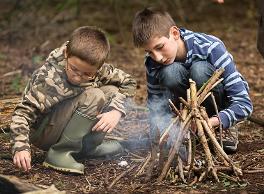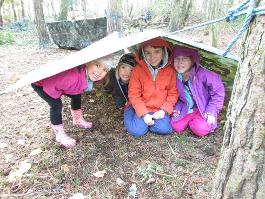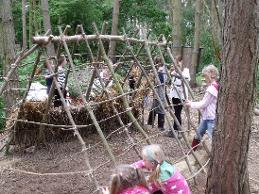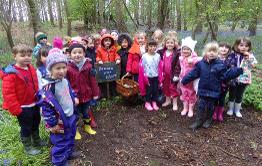 We have worked with: Linton-on-Ouse Primary School, Nun-Monkton Foundation Primary School, Alne Primary School, Huby CE(VC) Primary School, Langton Primary School, Norton Community Primary School, Forest of Galtres Anglican Methodist Primary School, Knayton C of E Primary School, Great Ouseburn Community Primary School, Woodthorpe Primary School, Pocklington School, St Mary's Catholic Primary School Malton, Keeble Gateway Academy, and Baldersby St James CoE Primary School.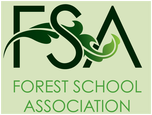 For more information on Forest School go to the excellent Forest School Association website. We have joined the Association which is relatively new, although the concept of Forest School is not.